Order Info FAQs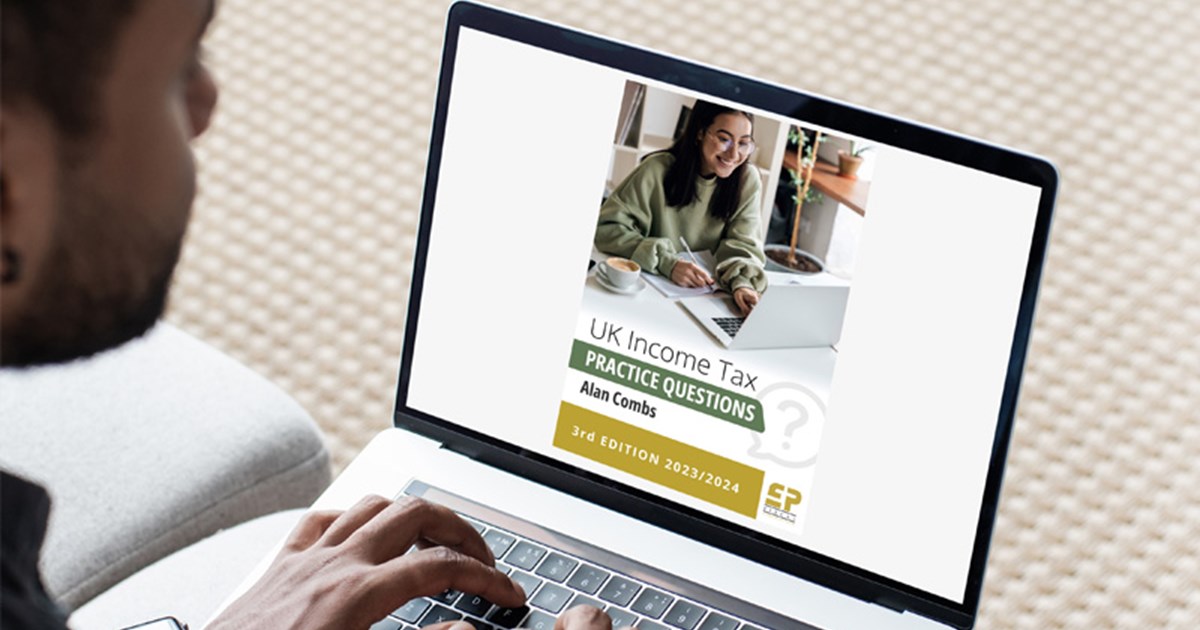 Here is a list FAQs we hope will help with most of your queries about ordering Fiscal Publications titles - but otherwise, we are very friendly, do please email us and we will be very happy to help.
Online orders
Click on the 'Add to Basket' button to add the chosen title to your shopping cart. Follow the instructions to complete your online purchase from within our secure online shop.

Note that registration is required to use the shopping cart if this is your first purchase from Fiscal Publications. Your account data is only held for the purposes of assisting with repeat orders and to enable us to check the legitimacy of your discount request. NO CREDIT CARD DETAILS are retained in this process however. These must be re-entered for each purchase.
If you have any questions on your purchase do please email us for assistance on custserv@fiscalpublications.com
Student/Academic Discounts
Student/academic discounts are available for some of our titles when ordered directly from us. The relevant titles offering this discount are marked in the books listing page with a badge on the cover logo. Simply enter discount code STUDENT30% when ordering any books for which this applies into the Shopping cart (first page - where it askes for 'Promo Code'). A 30% discount is applied to the relevant books (all relevant books in your cart will have this code applied to them).
Please note - if you apply for this discount you MUST enter the details of the University/College that you are associated with when requested in the sales process for this discount to be valid. Failure to do this may result in a further charge being subsequently added to your payment method to reclaim the discount or for the sale to be refused.
E-Book purchases
Many of our titles are also available in etext format. Please select the relevant version of the title you are seeking (i.e. titles starting EBOOK or with the word DIGITAL added on the cover image) to access this service operated for Fiscal Publications by either Vital Source, Perlego or Kortext.
Select 'Add to Basket' if you wish to buy from Vital Source or select the 'Buy from Kortext' or 'Buy from Perlego' otherwise (products are identical via each provider - just the reading tools these providers offer changes - pick the one you prefer or you already have an account with perhaps if any). If you don't currently have a virtual bookshelf with any of these providers then you may wish to review more info on Vital Source see here, or for more on Kortext see here to help make your decision.
NOTE - prices can vary by provider so pick the platform you already have an account with - or the cheapest if you rather go on price alone!
Orders from Vital Source - once your order is processed (usually within 10 minutes) you will receive a redemption code via the email address you provided in your order. This code can be used on the Vital Source website to add the purchased title to your virtual bookshelf.
Orders from Kortext - if you select this purchase channel you will be taken directly to the Kortext website to complete your purchase there. Once you have entered valid payment your book will be added to your virtual bookshelf immediately. 
Orders form Perlego - the Perlego service is a monthl rental system where you pay a fixed fee per month to access ALL their books. If you use lots of books on your course (or more generally as they don't just host textbooks) this service could be a cost effective way to access ebooks for you. 
Using Amazon
Titles can also be purchased directly from Amazon. Click the appropriate Amazon button listed on each book page to order books direct from whichever Amazon store is closest to you. Not all titles are available in all Amazon stores sorry - we have no control over this.
[NOTE - any specific discounts (like the student discount offer detailed above) are not available via Amazon and must be ordered directly from us to get this discount].
Orders by phone
We are happy to accept orders by phone - just call us on +44 1524 528 500.
Orders by email
Email your request to us at sales@fiscalpublications.com. If you prefer not to email your credit card details to us then simply include your phone number and we'll be pleased to call you back to get these details from you directly.
Posting and packaging charges for print orders
Please note that for direct orders (i.e those not purchased via Amazon - or etexts obviously!), posting and packing will be added to these prices based on Standard (usually Parcelforce in the UK) or Priority (usually Fedex or UPS, or similar) postage to your destination from our nearest distribution location.
Standard postage should normally be with you in no moe than 5 working days, Priority in less than 5 working days. However, these can vary depending on how difficult your location is to reach from one of our distribution locations or at the whim of postal service providers over which we have no control, sorry!
At the end of the shopping basket process you will be quoted the correct rates for Standard or Priority shipping based your parcel size and chosen delivery destination so you can choose which you prefer.

For Amazon orders, please see their website for details of their handling, postage and shipping charges for full details of what charges you will incur.
NOTE - if you order has not arrived within 10 working days please contact us at custserv@fiscalpublications.com for further assistance.
Returns/refund policy
We very much hope your book meets your needs but if not, we would be grateful if you could please note the following about our returns policy -
1. We can only refund you any of the sale price once the book(s) is returned to us in resellable form (ie not damaged in any way)
2. You will need to pay any postage costs to return the book(s) to us 
3. Returns must be made to the address provided on the paperwork provided with your book. We can not gurantee receipt because you have posted it - you may wish to consider a tracked postal service for shipping this back to us therefore. 
4. Refunds are not possible for ebook sales - once sale is complete this is final
5. Refunds are subject to a 20% restocking administration fee unless the refund is requested within 7 days of its receipt
6. Initial shipping costs are not refundable unless the books have not left our warehouse before cancellation
7. Refunds can only be requested within one month of the purchase date as given on your invoice.