Digital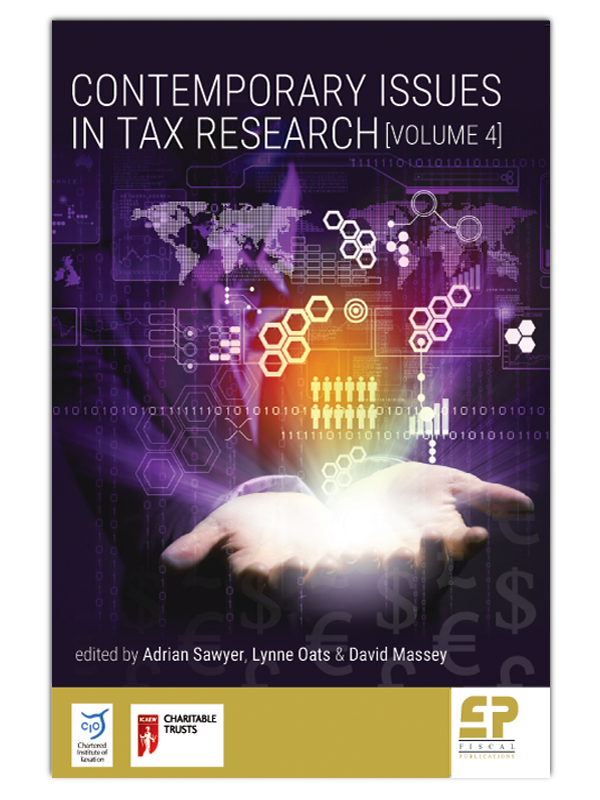 Contemporary Issues in Tax Research (Volume 4)
Editors: Adrian Sawyer, Lynne Oats & David Massey
ISBN: 978-1906201-63-0
Published: September 2021
See moreSee less
Description
This collection of essays is principally based on papers presented at the Tax Research Network (TRN) conferences in 2018 and 2019 TRN Conferences, hosted by the University of Birmingham and University of Central Lancashire, respectively. 
We must continue to celebrate, and make visible, the rich and diverse perspectives that can be brought to bear on tax issues, particularly in light of growing public interest in tax matters.  Indeed, in a post-COVID world, nations and society generally are beginning to turn their attention to how governments will be able to "repay" their borrowing. 
In this regard the essays provide valuable insights into the rich diversity of contemporary tax research.  They draw upon a variety of perspectives including law, anthropology, social and public policy, utilising a range of research methodologies. 
While the essays are European-centric, many of the issues raised have wider relevance, which underscores the value of the TRN in bringing together tax scholars from Europe and around the world.  
This volume should provide insights and inspiration for tax researchers and policy professionals alike.  
About the Editors
Professor Adrian Sawyer is Professor of Taxation at the University of Canterbury Business School, New Zealand.
David Massey is Lecturer in Taxation at the University of Central Lancashire.
Professor Lynne Oats is Professor of Taxation and Accounting at the Exeter Business School, The University of Exeter.