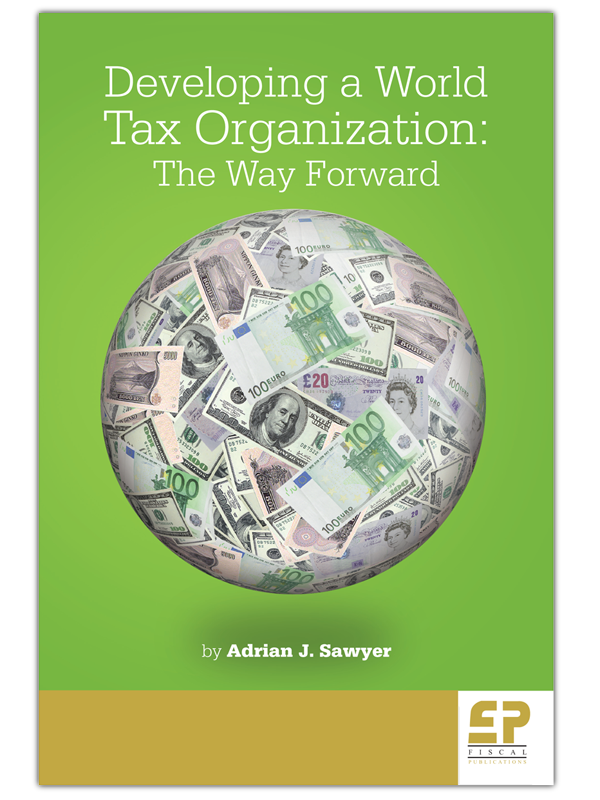 Developing a World Tax Organization: The way forward
Author:Adrian J. Sawyer
ISBN: 978-1906201-06-7
Published: January 2009
See moreSee less
Description
This book provides a coherent, argued, discussion of the need for a global organization for coordinating tax policy and administration for cross-border transactions. It provides a comprehensive overview of the coordination debate enabling readers to be fully apprised of all the key issues being discussed currently.
Debates have raged for some time of the desirability (or otherwise) of an international organization to foster greater tax global coordination. However, this debate has provided little in the way of 'concrete' proposals to articulate the potential scope of such a body. This book fills this gap. It outlines the creation of a standalone organization with a specific initial jurisdiction. It then proposes a process that would enable such an organization to gradually assume greater responsibility for coordinating administrative tax policy, and processing of business transactions, with cross border implications. The book uses the examples of binding (advance) rulings and advance pricing agreements to illustrate the possible benefits such an organization would bring.
Scholars and students of international law, taxation, political science and policy, together with practitioners and policy makers, will be particularly interested in this work.
About the Author
Dr Adrian J Sawyer is Professor of Taxation in the Department of Accounting and Information Systems at the University of Canterbury, Christchurch, New Zealand.
Tax is no longer simply a local or national issue. The forces of globalisation mean that serious consideration has to be given to the tax implications of cross border transactions. This book provides a timely and incisive analysis of the role that a carefully crafted and incrementally developing supranational tax body could play in dealing with the international tax implications of such transactions.

Professor Chris Evans, Australian School of Taxation, UNSW, Australia
This work makes an essential contribution to the debate over international fiscal integration within the context of the WTO. Both trade lawyers and international tax specialists must read it.

Professor Paul B. Stephan, Lewis F. Powell, Jr. Professor of Law, University of Virginia US
This a timely study, particularly bearing in mind the many examples of inter-jurisdictional fiscal disharmony before the courts these days. Professor Sawyer's focus on international coordination of binding rulings and advance pricing agreements may constitute a practical step towards what at first sight appears an elusive goal.

Professor John Prebble, Faculty of Law, Victoria University of Wellington, New Zealand
Dr Sawyer's book is not only timely in the face of the continued globalisation of world economies, but will, I believe represent a seminal work in this area. As such, this book will be useful for both students and also practitioners and would be a welcome and useful addition to any tax library.

Dr Dale Pinto, Professor of Taxation Law, Curtin University, Perth, Australia